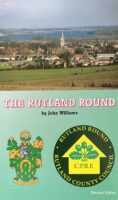 The Rutland Round was devised by John Williams, Rights of Way Officer for CPRE Rutland with the cooperation of Rutland County Council. It was officially opened on April 12th 2000 by Air Chief Marshall Sir Jock Kennedy, the then Lord Lieutenant of Rutland and President of CPRE Rutland.
Now  in its third edition, the Round booklet details the five sections of the walk totalling 64.75 miles  complete with diagrams and is a must have for  anyone wishing to complete either the whole walk,  or just one or two of its stages, safely.   Postage within the UK is included.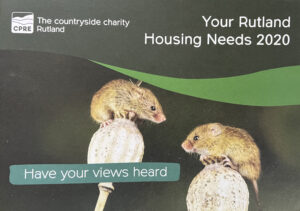 CPRE Rutland Housing Needs Survey
The CPRE Rutland Housing Needs Survey was created with help of a CPRE national grant and in collaboration with Rutland County Council. It is available in both A5 booklet and online survey formats.  Organised into eight short sections it aims to provide a comprehensive overview of where respondents live now, their current housing situation, details of any previous and desired house moves, their future housing requirements, their support needs, household finance data, respondent cultural heritage and finally questions on the future housing needs of younger members of the household.
The survey is designed for final tailoring by the purchasing local community or group to ensure maximum relevance to local housing needs. Piloted in the market town of Uppingham in Rutland the survey has already demonstrated its value to that community in supporting its Neighbourhood Plan and the town's community land trust.
The survey is available as a freestanding product or with a support and advice package. For more information please email us.